What if your daughter could enter puberty with confidence?
Now she can.


BODY TALK BASICS:
Conversations About Puberty for Moms & Daughters
is for moms who want:


their daughter to truly understand what's happening during puberty and the menstrual cycle
to be involved in their daughter's body education
to have a space for sharing their own thoughts on growing up
to give their daughter the time to ask questions she's been holding back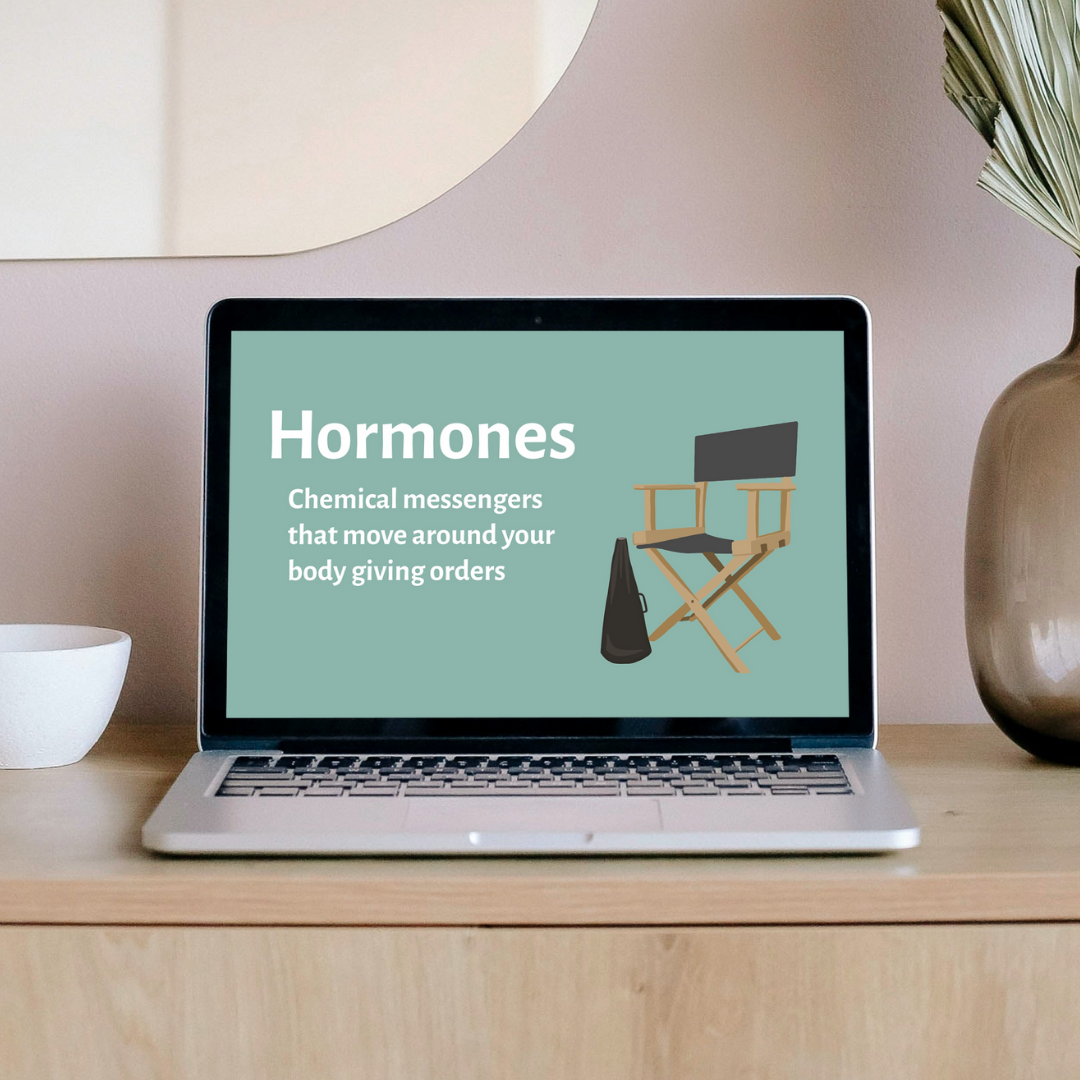 Learn.
This course features video content for you and your daughter to watch together. Sections cover everything from breast development to the menstrual cycle in an approachable way. You might learn something new too!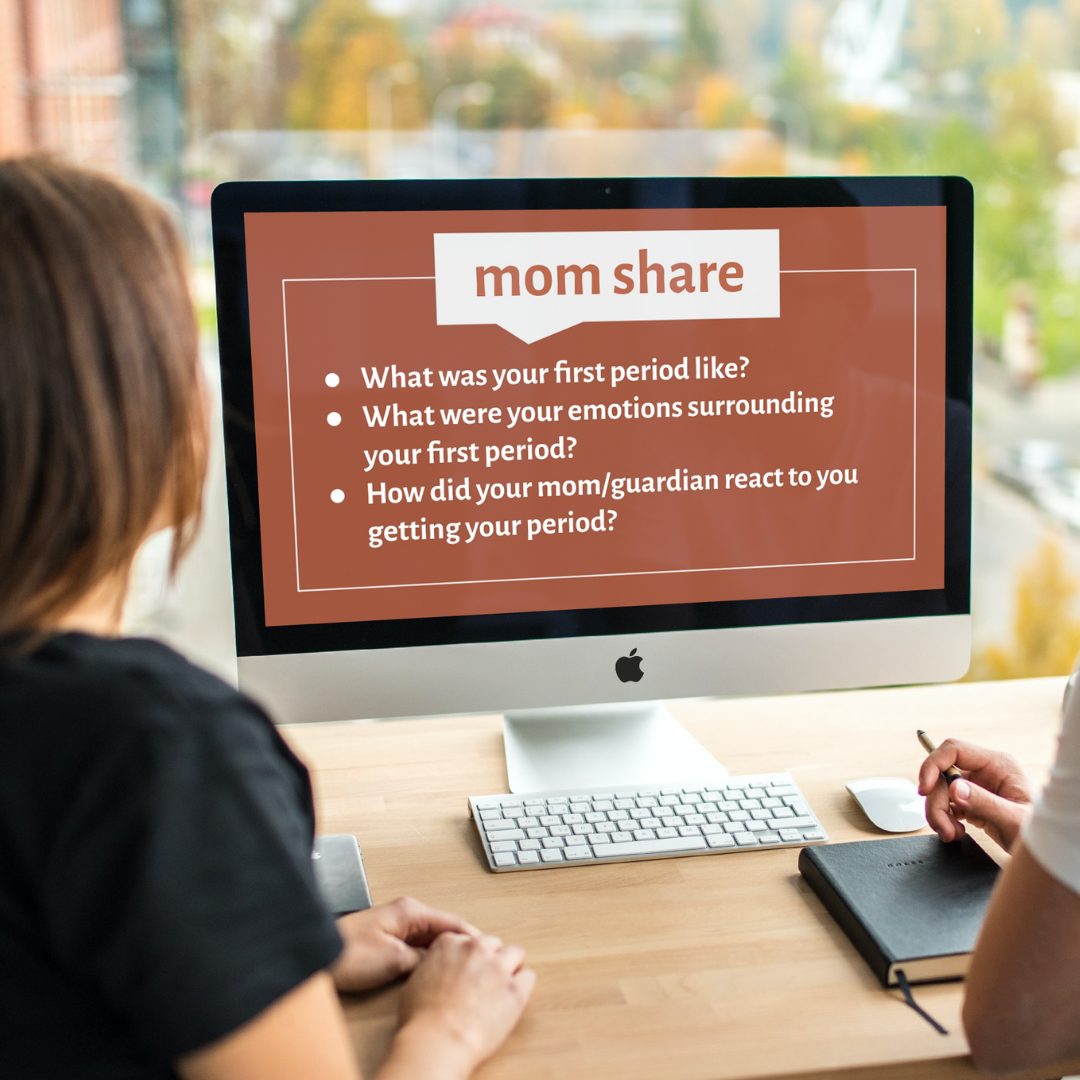 Connect.
Included throughout the course are "Mom Share" moments, where you can talk about your own experience with different aspects of growing up, as well as "Turn and Talk" discussion prompts for topics like deodorant, bras, and period products.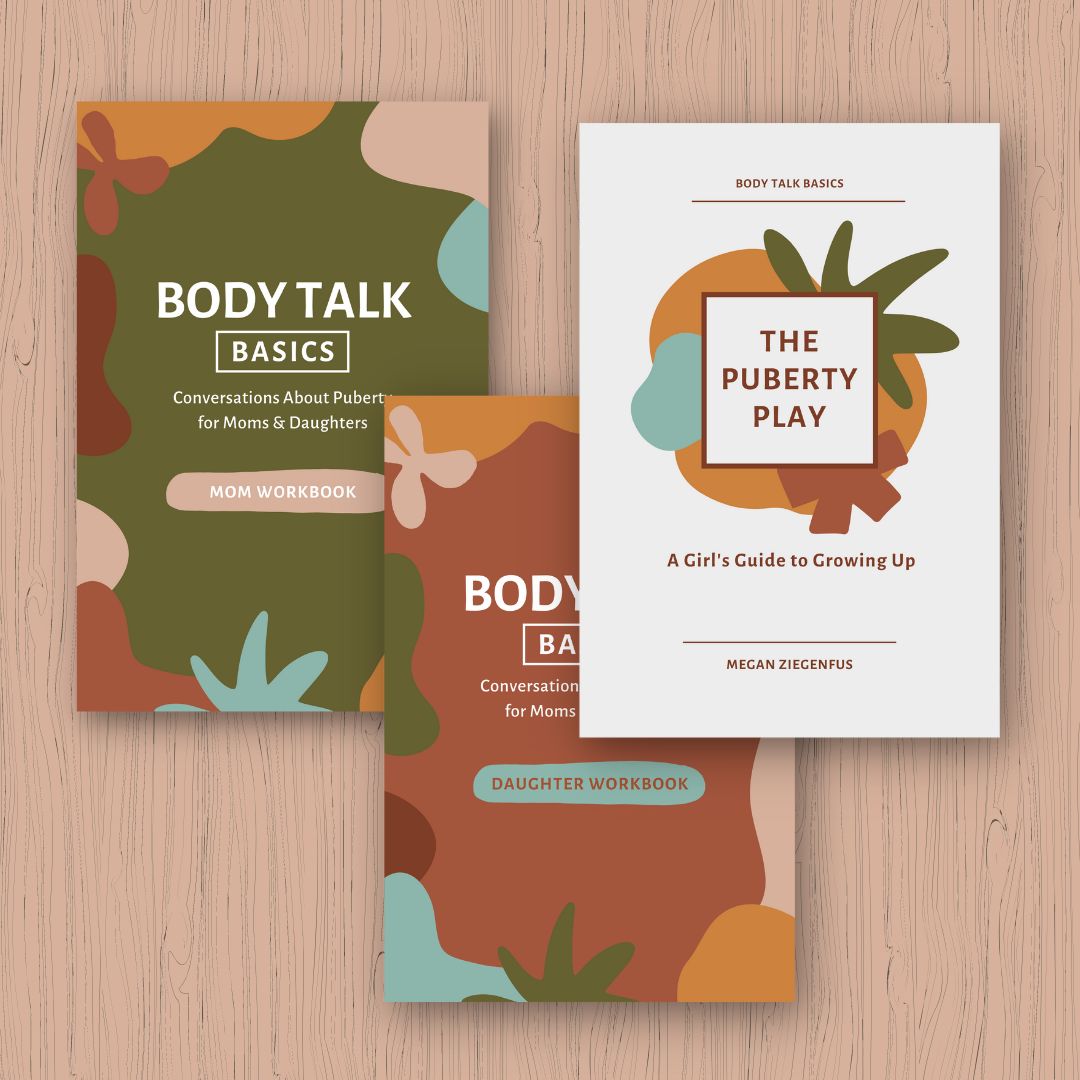 Respond.
Education is only half the story. With reflection questions and activities throughout, Body Talk Basics prepares your daughter to implement what she learns.
What moms are saying...
"My daughter and I completed the course last week! SO bittersweet! We both wanted to immediately start it all over 😅 What will Monday nights be without Body Talk Basics + Haagen Dazs?! 😂 But truly Megan, this course was one of the greatest gifts we've ever received. I'm so grateful for the conversations it helped to facilitate, the connection it brought, & the memories we made together. I know this was just the beginning of a weekly rhythm we both needed more than we knew 💛 There's so much more I want to say, but the words just aren't there right now. I feel like I'm still processing what a beautiful experience it all was 🥰💗 Beyond grateful…"
"I can't tell you enough how grateful I am for this course. It's not that I am not comfortable communicating all of these things with my daughter, but the reality is how would I without a course like this to guide our time together? It is wonderful to sit beside her while she learns for the first time, and I am reminded again of the amazing design of our female bodies--most of which was never taught to me, but I had to seek out on my own, and not until I was in my later twenties. Oh, to know this earlier! Can't recommend enough!!"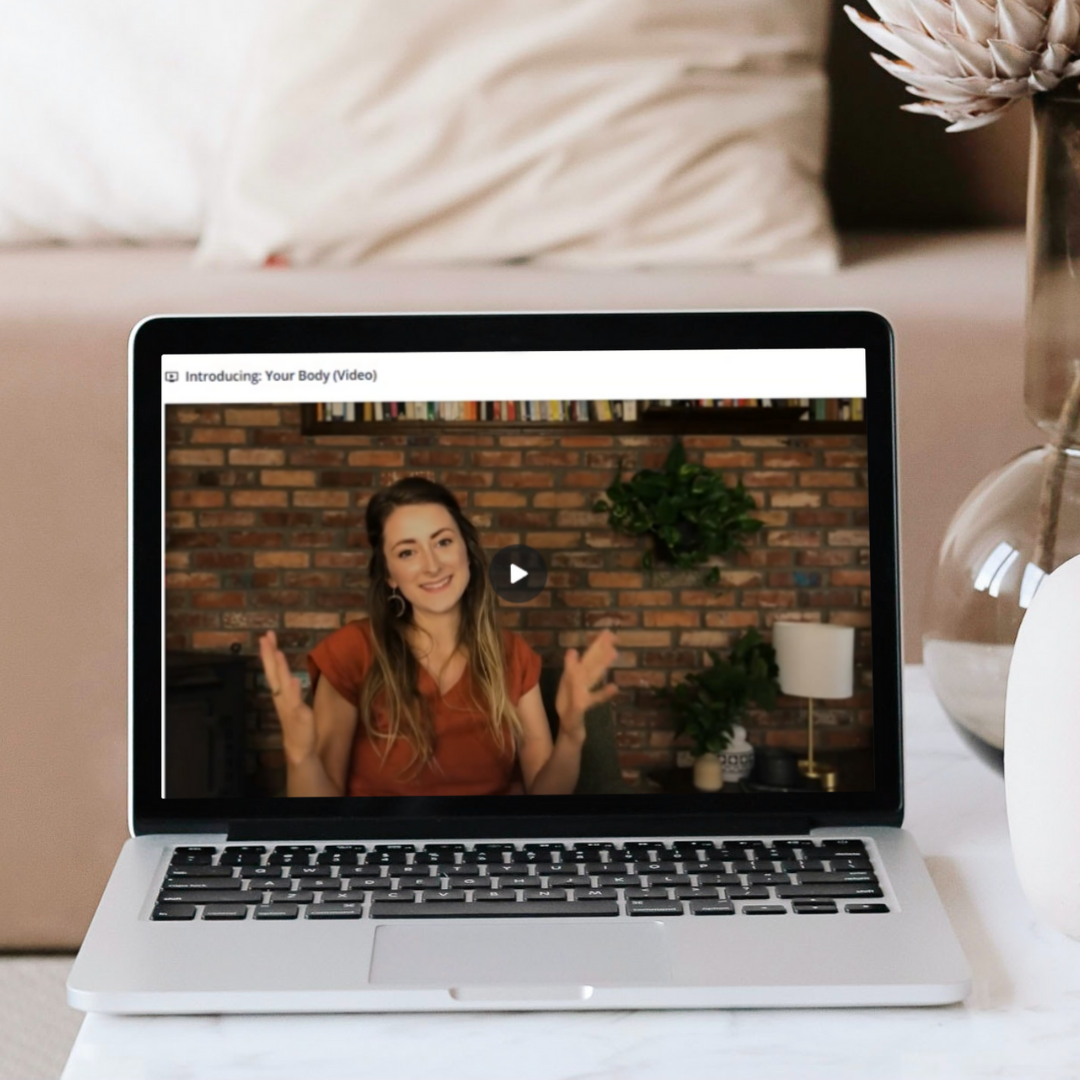 Start the conversation.
You'll get:
Access to over three hours of video content to watch alongside your daughter
Digital resources including downloadable menstrual-cycle trackers, skincare tips and tricks, hormone-nourishing snack ideas, and more!
A physical course workbook for you and your daughter, a physical book version of the content to look back on, and materials for a period product activity
A bonding experience that will prepare your daughter to enter, or continue, puberty with confidence
What the course covers:
MODULE 1: THE PUBERTY PLAY
What puberty is
What changes to expect during puberty
What to expect from this class


MODULE 2: INTRODUCING YOUR BODY
Accurate terminology for the parts of the body that change the most during puberty
Fun facts about the female body


MODULE 3: YOUR NEW BREAST FRIENDS
How breasts develop
Introduction to the types of bras that are available
Basics of breast health


MODULE 4: WELL HELLO THERE, BODY ODORS & HAIR
What causes body odor and what to do about it
Where body hair typically grows during puberty
Why body hair removal is optional and should be about what makes you comfortable
How to safely remove body hair


MODULE 5: PERIOD PEACE
What actually happens during a menstrual cycle
Common period questions answered ("How much blood is lost?" "Can I swim during my period?" "What do I do with the blood?" and more)
Why period pain is common but NOT normal
Tips for reducing or preventing period pain and PMS


MODULE 6: COMMON S.E.N.S.E. CARE
Sleep: how much sleep growing bodies need and how to create good sleep routines
Exercise: loving your body through movement
Nourishment: how to support your body with healthy habits and fuel
Skin: tips for caring for your skin externally and internally
Emotions: seven strategies to process big emotions and reduce stress and anxiety
Hello, I'm Megan!
After getting my period as a middle schooler, it took me nearly ten years to learn that a menstrual cycle has multiple phases, that my hormones can be influenced by what I put in and on my body, and that period pain is not normal. 
The more I learned about the female body, the more amazed I became at its incredible design. At the same time, the more I learned, the more frustrated I became that this kind of knowledge is so rarely taught to women, and even less so to young girls.
Creating the Body Talk Basics course is my way of passing on what I've learned about the female body to the next generation. I hope you and your daughter find this information as empowering and exciting as I do!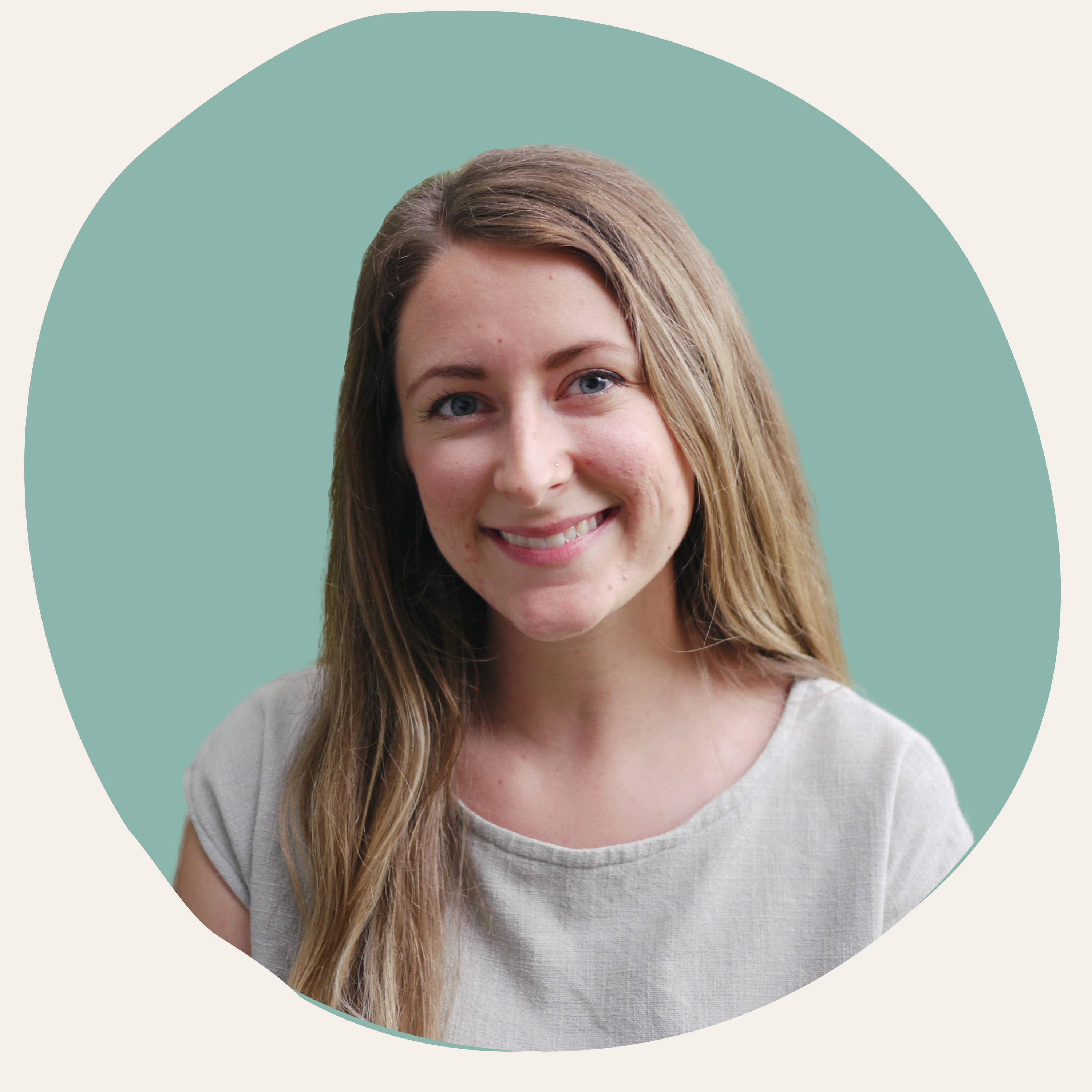 Frequently Asked Questions
What age girl is this class for?
I designed the course with girls aged 9-14 in mind, but the content could be helpful for girls who are slightly younger or older than that, too! You might find that the first few modules (introducing puberty, breast development, and body hair/odor) are appropriate for your daughter now, while the period/menstrual cycle section would be better suited for her in a year or two. After purchasing the course, feel free to watch sections ahead of time and determine which content your daughter is ready for! You'll have lifetime access to the course, so it will be there when your daughter needs it.
What if my daughter has already started her period?
Even if your daughter has already started her period, this course can help explain the elements of puberty she has already gone through, and equip her to better understand and support her body's menstrual cycle. The "Period Peace" section of the course is by far the longest and most in-depth section. I wanted to include as much useful information as I could, some of which might be even more helpful for your daughter after she's started her period so she has more context and experience.
Do you talk about sex and birth control?
I do not cover sexuality or sex beyond mentioning that pregnancy occurs when an egg is fertilized by a sperm.
Because of the number of girls that are prescribed hormonal birth control for non-contraceptive reasons, I do briefly cover hormonal birth control and encourage everyone to do thorough research before using.
What if I don't agree with how you talk about _____?
If you want to frame a topic differently or skip sections altogether until your daughter is ready for it - please do so. You know your daughter best! If you have any questions about how I address specific topics, please feel free to reach out.
Do I need to have a laptop or computer to watch the course?
You will need access to a computer, laptop, or tablet to log into and play the video content. Technically, you could still access the videos with a phone, but I'd recommend a larger screen for the best experience of the text and graphics that appear in the videos.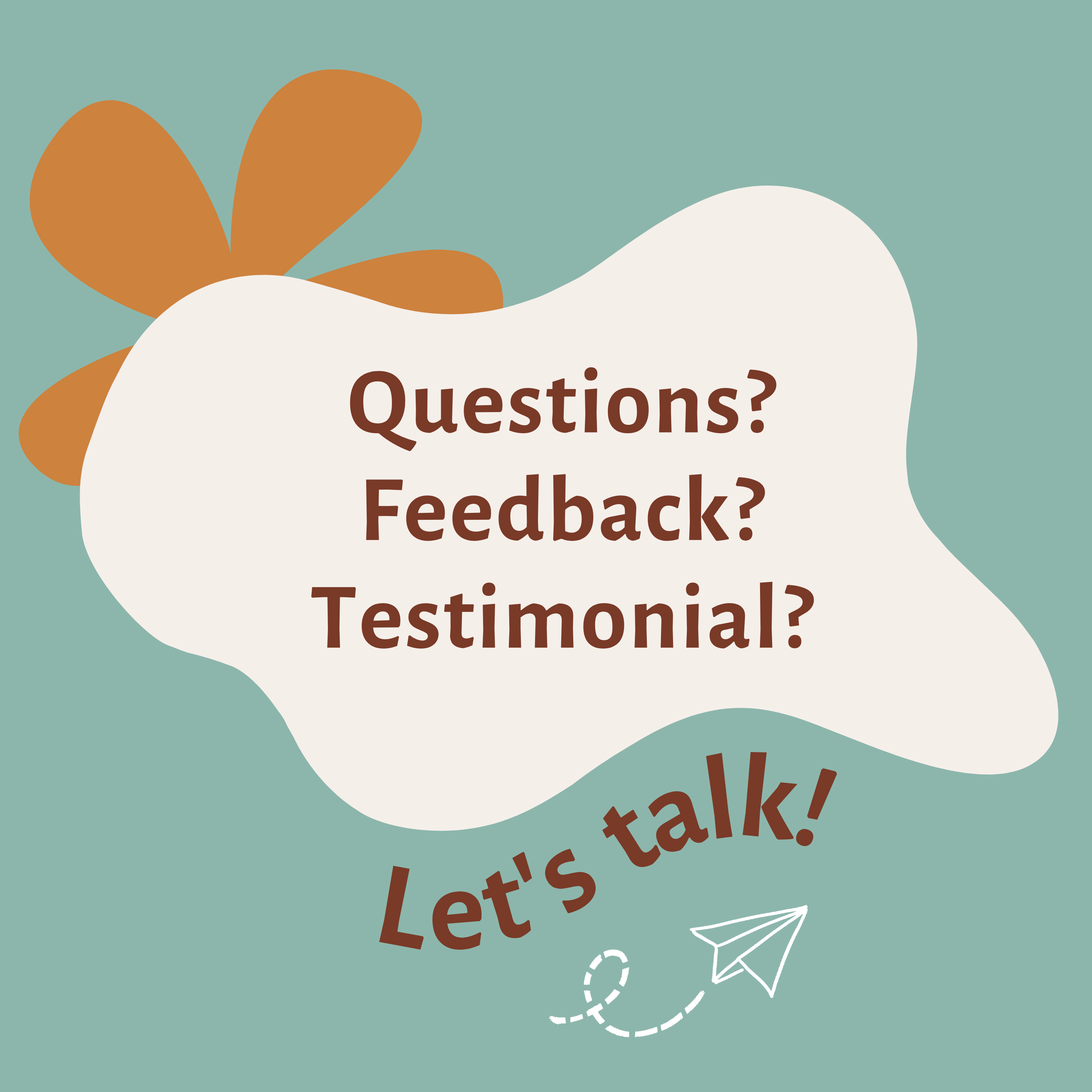 Email: [email protected]
Instagram: @bodytalkbasics
Pinterest: @bodytalkbasics
Looking forward to hearing from you!